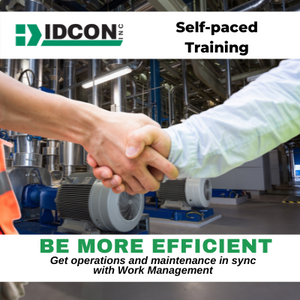 Introduction to Maintenance Planning and Scheduling
Regular price $255.00 Sale
What if operations and maintenance were in sync with how maintenance is managed? 
When your operations and maintenance departments aren't in sync, it causes frustration, distrust and inefficiencies. 
Poor Work Management causes longer downtime, poor use of resources and just costs more. You'll never get ahead and your plant is running you.  
Through videos, supporting documents and knowledge tests your team will get a better understanding of the fundamentals of a key Work Management topic - Planning and Scheduling.  Because this training is self-paced and online you can access the training from anywhere and at anytime. Quicker onboarding and cohesion from day one!
The pricing on this shopping site is for individuals. Call us today for team, plant-wide or corporate pricing. 
Don't miss our Managing Reliability Series of Self-Paced Training